How to ask for the hand of the woman you love? We know what the recipe should carry. It must be original, creative, romantic, unique, personal, intimate … In a few words, it must be up to her. You need something out of conventional, like a proposal on the skies. Relax, we have just what you need; the best proposal ever.
Let La Gran Rueda be a part of that special day in our VIP cabin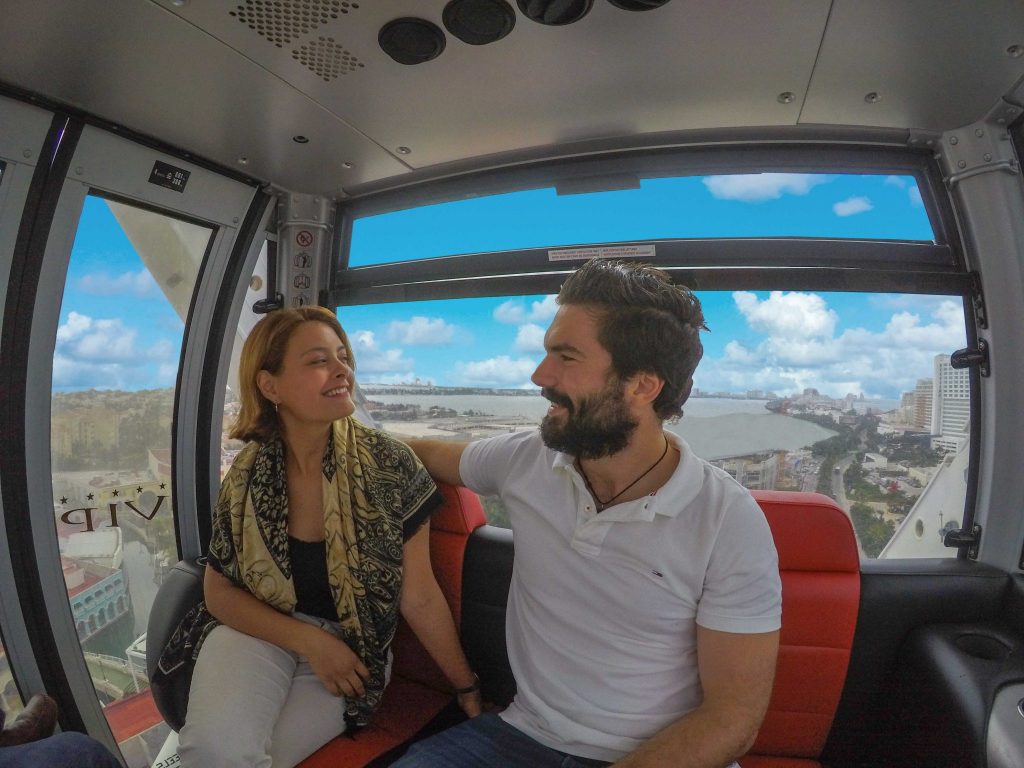 In La Rueda, we will bring out our romantic mood so you can surprise that special person with our VIP cabin from a height of almost 60 meters and the majesty of the view of Cancun and its surroundings will leave you guys… breathless. You can book this cabin to save the privacy that this unique moment deserves. The special thing about this gondola is that, unlike the others, it is much more comfortable, and its floor is completely see-through… So, you will always have a spectacular view of 360 degrees!
Have you already imagined it? Let's add some flavor to this! In the background a sunset with a wide range of colors mixing with the turquoise of the Caribbean Sea, it is only you two, she is sitting next to you without knowing what awaits you, you try to make time and talk about trivia, you feel a bit of nervousness, but you hide it. Then, la Rueda stops, the gondola reaches the top, they are above everything, you look at her, you know that it is the ideal moment and you have to say those 4 words … But do not let us tell you all the details, better do it a reality!
We wait for you from Monday to Sunday from 2:00 p.m. until 11:00 p.m. If you want more information about our packages or have some doubts, click here.
Come with us and ask us how we can help you to make your proposal something spectacular and unforgettable.