When we say Cancun, we relate it directly to the concept of the beach. And why shouldn't it be that way? When we are living in the Caribbean. It is the ideal place for all those looking for a clean and quiet spot with few people.
Playa Ballenas is a beach in paradise that you cannot stay without discovering.
Playa Ballenas is a public beach although it is a bit hidden … It is in the Hotel Zone between the Hard Rock Hotel and the Secrets Hotel. In it, you will find a pile of lounge chairs and umbrellas to lie down and take refuge from the sun. It also has security and spacious showers so you can take off the sand and cool off after being on the beach. Keep in mind that in this area the waves are a bit strong, it's perfect for all those who are lovers of surfing and strong emotions.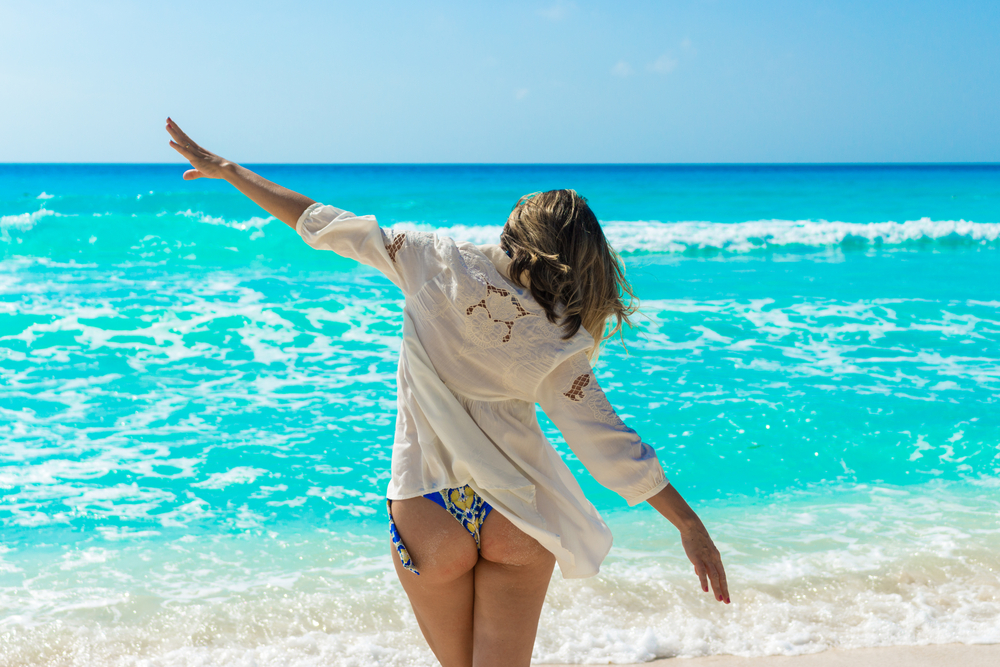 The wide sandy beach that Playa Ballenas has makes it possible for you to walk and walk miles of beach, enjoy the view and enjoy the Caribbean. If you are looking for restaurants within the beach you will not find, but in the surroundings, there is a lot of gastronomic and entertainment offer. Everything is close! From entertainment on the beach, you can find many activities such as the banana tours or volleyball courts. If you are looking for fun outside it is near Plaza la Isla in case you want to go to La Gran Rueda, see a movie or have ice cream.
The best season to visit this beach is from December to March. We advise you to arrive early so you can reach a palapa and parking. A curious data? Despite its name, this beach has no whales. But what it does have to give you are moments of fun, tranquility and an incredible view of the turquoise sea of ​​Cancun.