Sports fans, if you haven't yet chosen your destination for the next holidays, Cancun, land of challenges and adventures, is reaching out to you. Portrait of a natural paradise where it's good to let off steam… Here are a few great examples of water activities in Cancun. Let´s begin!
As you can see, there is no shortage of water activities in Cancun: sailing, stand-up paddleboarding, water skiing, kayaking, to name but a few, are on the program!
SNORKELING
Snorkeling enthusiasts will also be pleased to learn that it is possible to admire more than thirty varieties of fish. Explore some of Cancún's superb underwater worlds and discover the wreck. Paddle through tropical fish, coral reefs and giant sea turtles. A real feast for the eyes and a guaranteed relaxing moment.
JETSKI
Ride a powerful Jet ski over Cancun crystalline waters. Speed up your adrenaline while accelerating your engine during your wave runner. This is one of the most popular water activities in Cancun, dare to try it!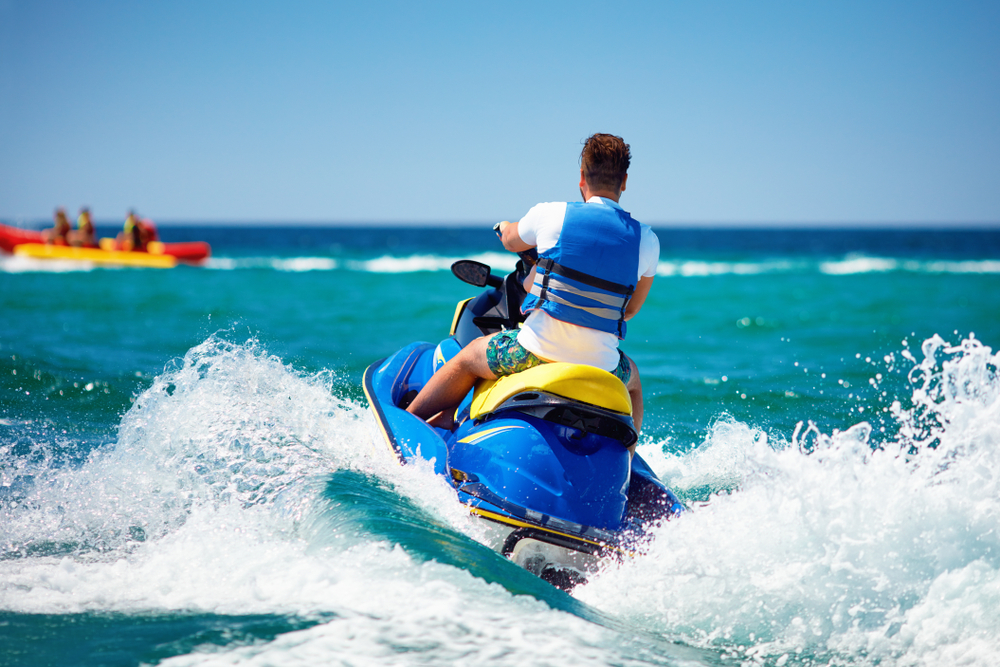 FLYBOARD
This is an activity created for adrenaline and water sports enthusiasts, available in Cancun, flying over the water is now possible. This experience is a guarantee of safety and fun, you will only be responsible for having fun. The Flyboard consists of a pair of boots attached to a board and hoses connected to a jet ski that receives a water jet propulsion. Here you will experience an incredible adventure. A certified instructor will welcome you with a detailed briefing on the use of the flyboard and the basic movements. Welcome to the flyboard experience
JUNGLE TOUR
Welcome to Cancun's most enigmatic water activity, the famous jungle tour. This is the best way to get to know Cancun and all its beauty. Here you will get to know the Nichupte Lagoon which is a wonderful lagoon in Mexico, here you will see all the mangroves and if you are lucky you will see the incredible crocodiles, don't be afraid, they are in a separate area. In this incredible activity, you will swim and dive in Punta Nizuc, a unique place in the world, because this is where the lagoon meets the sea and you will have the chance to see all types and colors of fish.
Don't wait any longer, and come and live your crazy experience in Cancun. And don't forget to take a trip to LA GRAN RUEDA, the most beautiful viewpoint in Cancun.