Cancun is the perfect destination for fun adventures and great vacation experiences. With a privileged location just in front of the sea, it offers a great variety of interesting things to do. Go diving into the deep ocean or on an adventure through the jungle and maybe even living the city life. Cancun has all that you need in order to have the time of your life. Keep on reading and get to know the top 6 things to do in Cancun:
1.- Go to the beach
Going to the beach in Cancun is a definite must. Unlike other beach destinations, the Caribbean Sea is blessed with beautiful clear blue waters. This means you'll be able to enjoy the vast variety of water activities found on the beach in Cancun. All while you have a fun time with your friends and family. Try out activities such as snorkeling, scuba diving or go ride some wave runners at full speed.
2.- Swim with dolphins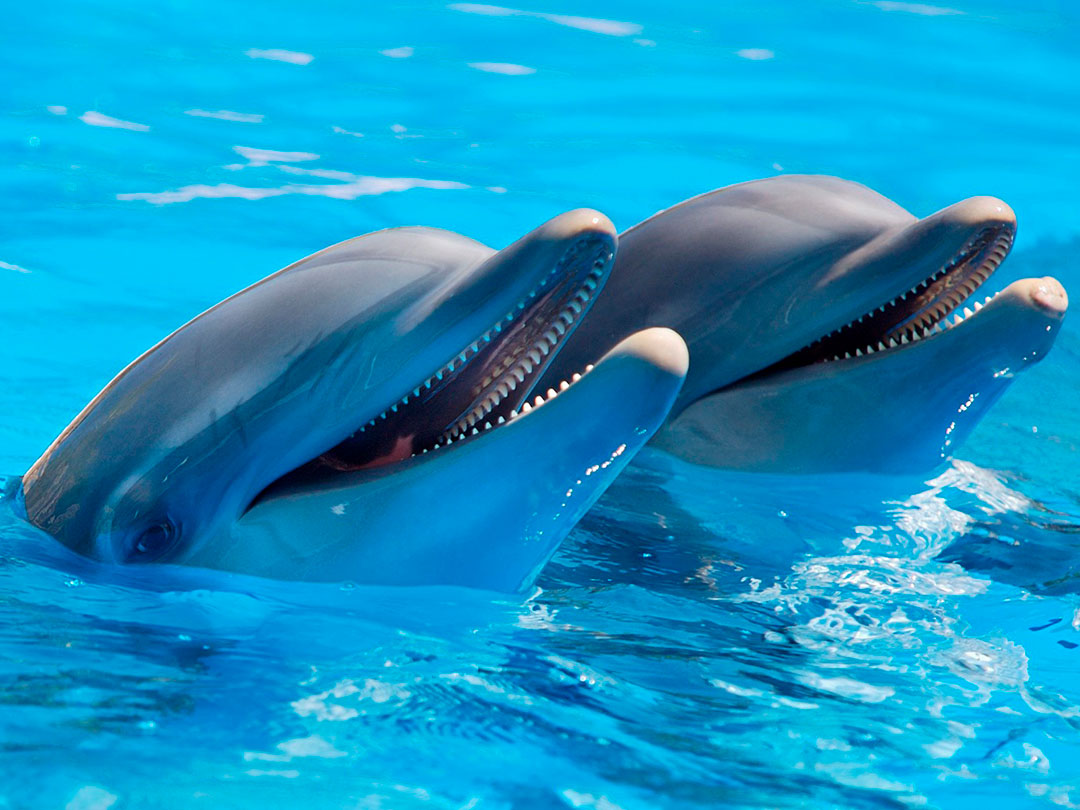 Prepare to fulfill what it was probably one of your most desired dreams from when you were a kid. To live a face-to-face experience with an animal so majestic and cute as a dolphin. In Cancun, this fantasy can become a reality. There are many places where you'll be able to book a dolphin encounter at a great price. Plus, this sort of activity is perfect for the entire family to enjoy!
3.- Visit a theme park
Cancun and several areas nearby are packed with fun theme parks. It's a guarantee that here you'll find at least one that suits you perfectly. From fun water parks to extreme adventures in the jungle. To fully enjoy them you should reserve the entire day for the experience. The packages usually include the necessary gear for activities, a buffet, and a locker area to keep your things safe. If you're looking for things to do such as zip lines, ATVs, bungee jumping, and more, a theme park is an ideal choice.
4.- Enjoy the nightlife
A vacation in Cancun often means endless days at the beach or adventurous tours. Yet, aside from all that, Cancun is also known worldwide for its outstanding and often outrageous nightlife. Visit the Cancun Party Center located in the Hotel Zone and witness one of the best nightlife scenes in all of Latin America. With all the options at your disposal, you'll surely find one that suits you best. Just keep in mind that this activity is for grownups only.
5.- Travel to nearby places
Cancun might not be a city as big as others in the world, but that is sort of its charm. Its size will prevent you from feeling overcrowded when you go out. And of course, it makes it easier for you to reach the places nearby. As said before, Cancun has a privileged location close enough of some of the most beautiful sites in the Caribbean. Go island hopping to Isla Mujeres or Cozumel for a day trip or drive to Playa del Carmen and Tulum. The options are endless and just at your fingertips. Getting there won't be hard, you can always take public transportation, rent a car, or book a transfer service.
6.- Discover the sites
Scattered all over Cancun you'll be able to find some of the most charming and interesting sites. Places where you'll be drawn to take your pictures and keep the memory for posterity. We are talking about iconic landscapes, funny sculptures, and even a Ferris Wheel! Most of these places aren't just for picture taking, they serve a purpose: for you to enjoy. Take the wheel, for example, hop on and take a look outside to witness the majestic city of Cancun.
Cancun is a place full of great things to do. Finding them is quite easy if you get yourself a good guide to point out the best options. Learning about the things you'll be able to do in Cancun beforehand will help you plan out your vacation easily. This guide will come in handy as it lays out the top 6 things to do in Cancun. Don't wait any longer to try them out!