We all dream of getting married. Everybody wants to have a beautiful love story. With both feet in the sand, rocked by the music of the waves, more and more couples are saying yes to a wedding in the tropics. Playa del Carmen, one of the most romantic wedding destinations in the world, has everything in place to seduce lovebirds. So if you're lucky enough to have found the right person, go for it!
It is therefore with a carefree head and a loving heart that the future or newlyweds can enjoy the enchanting decor and attentive service. In fact, behind the flashy facades of the immense all-inclusive hotel complexes lies a haven of peace and romance that welcomes couples and their guests.
In Playa del Carmen, most of the larger resorts celebrate a wedding every day, sometimes even two or three a day, depending on the time of year.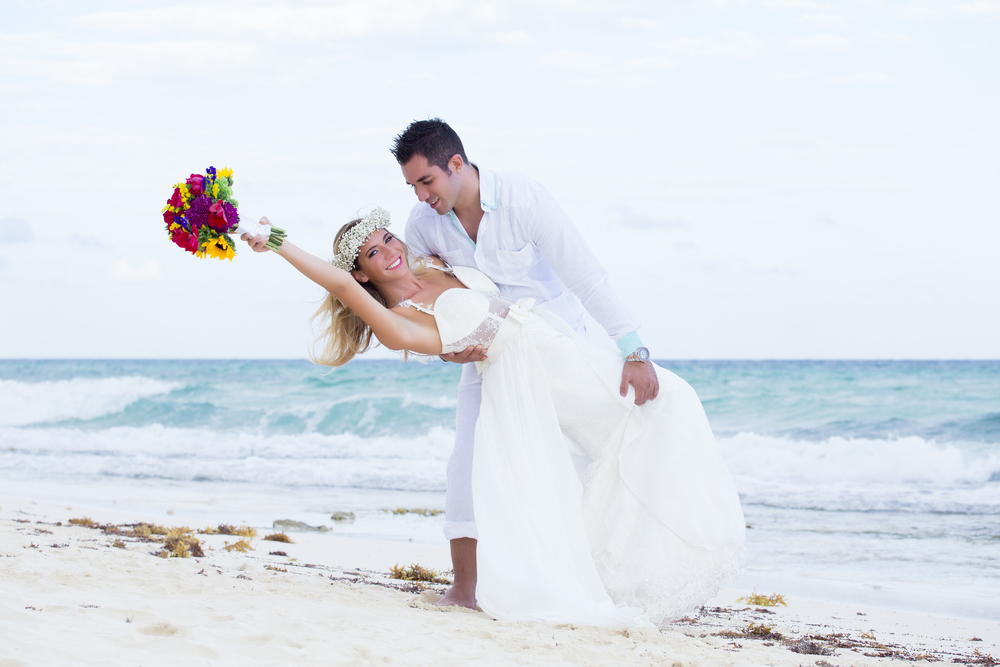 In contrast to these huge hotel complexes, a few small hotels typical of the region also offer wedding packages. This is the case here in Playa del Carmen, where your destinies will be united in an intimate and enchanting setting. In all simplicity, the ceremony takes place on the white sand, in the shade of a palm tree, and at the end of a rustically arranged alleyway with white cotton fabric and candles placed in sandbags. Romanticism is the order of the day!
The Riviera Maya also invites you to enjoy a romantic stay, whether it is for a romantic week or a honeymoon.